A Dancer's Heart 5K Run/Walk/Dance
About the Race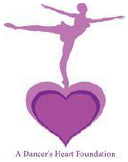 Name:†Dancer's Heart 5K
Distance: 5K
Date: Saturday, September 8, 2018†
Location: Decatur, Ga.
Decatur High School
USA TRACK & FIELD PEACHTREE ROAD RACE QUALIFIER/CERTIFIED
COURSE FOR PEACHTREE SEEDING
A Dancerís Heart, Inc. invites you to come out and run, walk or dance to help inspire excellence and success in the lives of young women. This is a family friendly event and will provide lots of fun and information for the young and the young at heart! Games and Face Painting for the Kids!! †Great music and fun for the adults! Participants are encouraged to Run, walk or Dance in memory of a loved one. Proceeds from A Dancerís Heart, Inc. 5K go to the Imani Thompson Twine Memorial Scholarship Fund, leadership and life skills programs for girls and young women.
To find out more information visit: http://www.adancersheart.org. A Dancerís Heart, Inc. was established to honor the life of Imani Thompson Twine, a member of the Decatur High School Class of 2011, a rising senior who passed away from a heart infection in 2010. A Dancerís Heart, Incís goal is to promote the qualities that embodied Imaniís life: leadership, academic excellence, perseverance, maturity, compassionate love for others, and the ability to impact people of all backgrounds, ages, races and cultures.
A Dancer's Heart, Inc. is a 501 (c)3 Non-Profit and all donations are tax deductible.
Contact Information
Stephanie Thompson - stephanie@adancersheart.org
Schedule
- 7:15 a.m. - Race Day Registration and Packet Pick-Up
- 8:00 a.m. - 5K Run/Walk - Come run in your favorite tutu!
- 8:45 a.m. - Zumba and Line Dance Session
- 9:05 a.m. - Kiddie Fun Run
- 9:30 a.m. - Awards Presentation

Entry Fees
- Online/Pre-Registration is open up to 48 hours before race time.
Race Day registration is also available; however, the ticket cost will increase to $35 on the day of the race
Rain or shine, no refunds
Note: t-shirt not guaranteed if registered after September 1
Race Registration
- online

Awards and Extras
All participants will receive a 100% cotton T-shirt. Shirts guaranteed to all pre-registered for event.

AGE GROUPS/AWARDS: Overall M & F runners, Masters M & F runners & top M & F finishers in each age category: 10 & under, 11-14, 15-19, 20-29, 30-39, 40-49, 50-59, 60-69, 70 & over.
Location
Decatur High School
310 N McDonough Street
Decatur 30030.
Course is relatively flat; it runs through downtown Decatur.